Army ROTC (Reserve Officers' Training Corps) Program
Below is a message from Lieutenant Colonel John E. Luckie.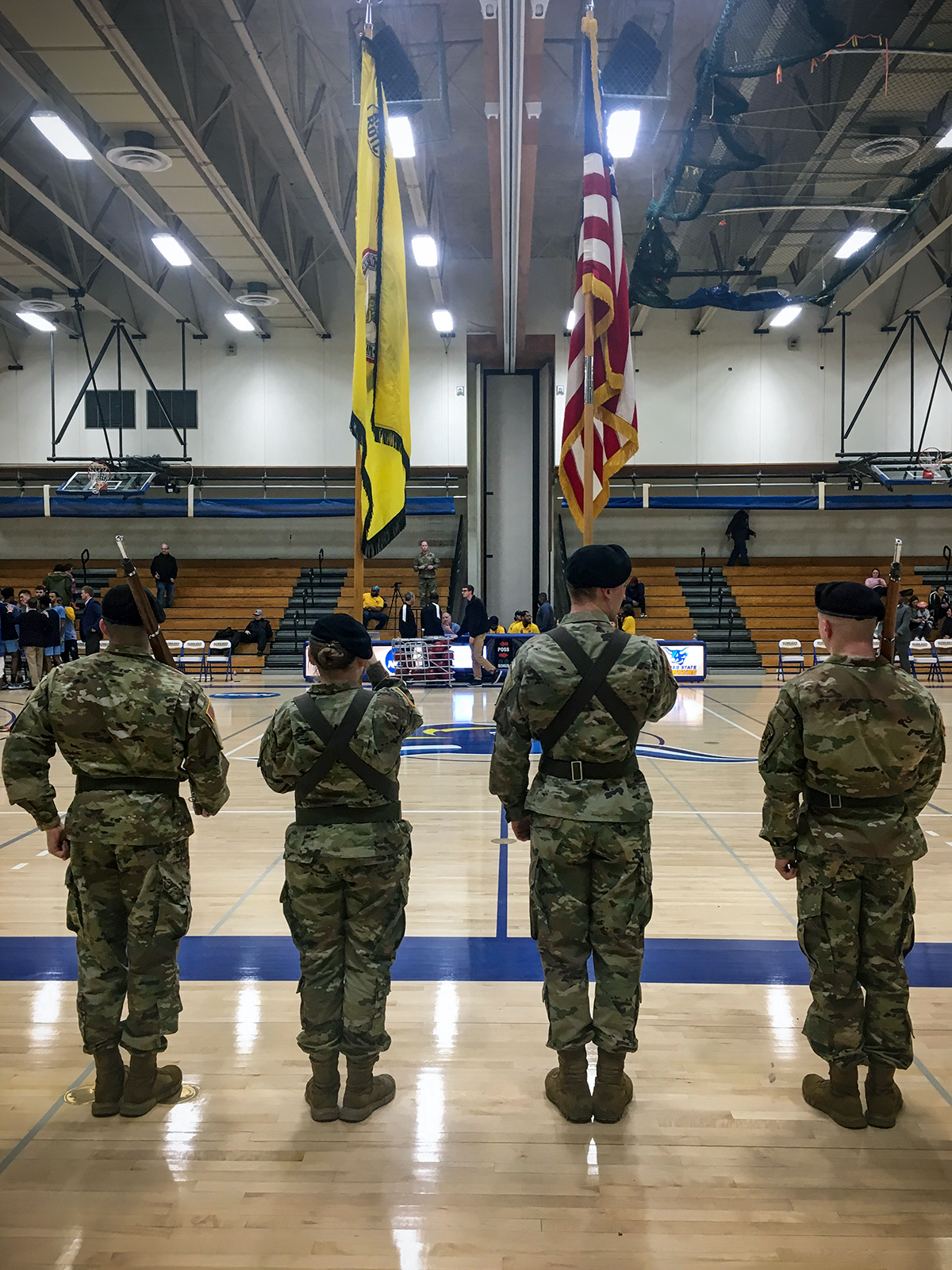 For many years, Alfred State has had an agreement in place with the US Army whereby students can take courses and training in military science during their college years, and upon graduation with a BS, BTech, or BBA degree in whichever major they choose, be commissioned as a 2nd Lieutenant in the United States Army. Following commencement, graduates will have the unique opportunity to serve our country as a Commissioned Officer in the Active, Guard, or Reserve forces progressing through the ranks of 1st Lieutenant and Captain during that time.
The basic military science course classes are open to all students and provide a solid foundation for the leadership experience that all companies are looking for in their employees.
Army ROTC provides valuable experience and training that prepares one well for many different careers and jobs. Most significantly, Army ROTC prepares individuals to be leaders, to develop a strong work ethic, to be good decision-makers, to develop successful organizational and time-management skills, and to be healthy in both body and mind. Likewise, placing a high importance on honesty, integrity, and character, Army ROTC helps to develop young men and women into superb citizens of our country.
There can be numerous financial benefits resulting from participation in Army ROTC. Cadets enrolled in ROTC are able to compete for scholarships and benefits that cover tuition completely at Alfred State. These programs include:
United States Army National Guard College First Program
Guaranteed Reserve Forces Duty (GRFD) Scholarship
Leaders Training Course (LTC) Scholarship
The US Army ROTC program at Alfred State is an affiliate of the Seneca Battalion program headquartered at nearby St. Bonaventure University. If you are interested in finding out more about the program please contact Lieutenant Colonel John E. Luckie by email JLuckie@sbu.edu or phone 716-375-2565. You can also visit the Seneca Battalion Facebook page.