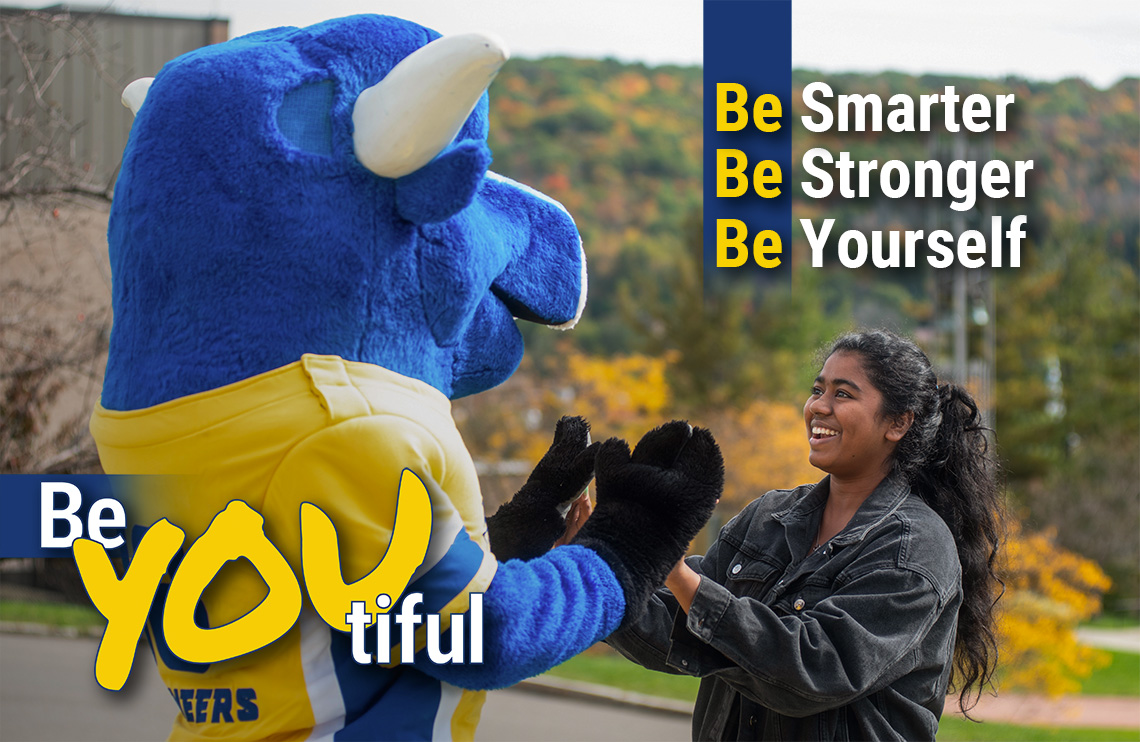 Come to Alfred State College to be smarter, be stronger, and be yourself. Our scenic location is enhanced once you recognize the beauty inside each unique Pioneer. Our commitment to access, social justice, equity, diversity, and inclusion enables students to bloom like our surroundings and Be YOU tiful.
Our college's number one core value is respect, which includes our commitment to welcome everyone, seek understanding, value different perspectives, and share empathy with one another. Get involved by following our Instagram posts, joining social and civic events, and building skills through workshops.
"We embrace students, faculty, and staff from different backgrounds and perspectives who are part of our dynamic campus community," said Vice President of Student and Employee Affairs Dr. Greg Sammons. "We will protect the ability to share your ideas respectfully and authentically while retaining a true sense of togetherness and belonging here."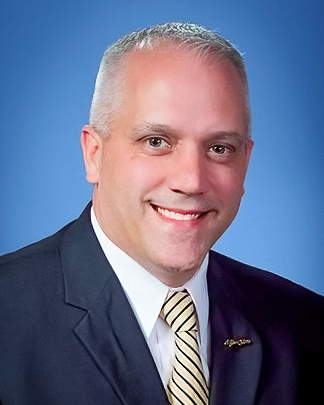 Cultural Life Center

The Door is Open
Alfred State's Cultural Life Center located in the Student Leadership Center, enriches campus life as a 'third space.' It's not a classroom or a residence hall but a gathering place for cultural exchange, social action, and collaboration for the tight-knit Pioneer family.
The Cultural Life Center is also home to a growing list of student groups working together to make our caring community responsive and supportive to one another, whether it relates to cultural, religious, spiritual, and/or social identities.
"We work to promote belonging, acceptance, and respect," said Assistant Director of Diversity, Equity, and Inclusion Afua Boahene. "It does not matter where you come from, what region of the world, or what race or religion you are, you are accepted here. At Alfred State, we increase opportunities for students to learn about different cultures and break down barriers."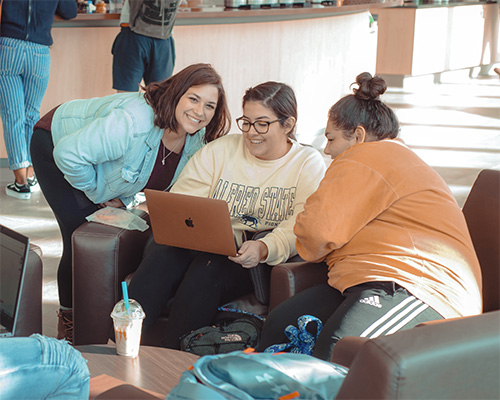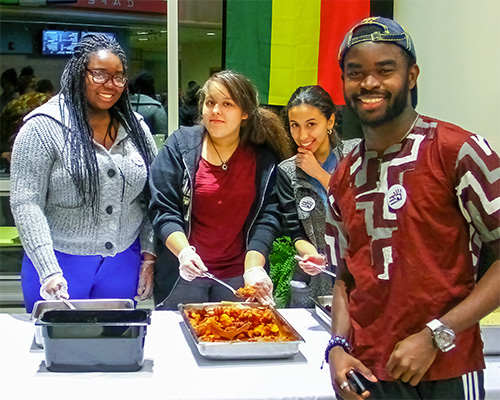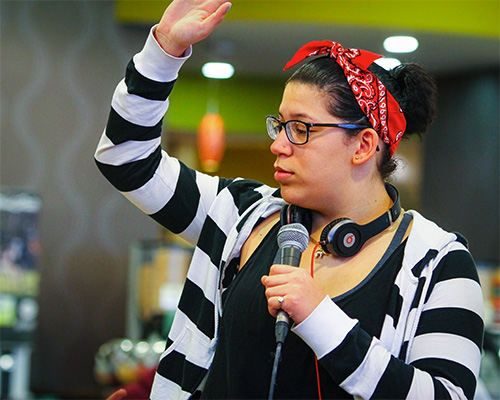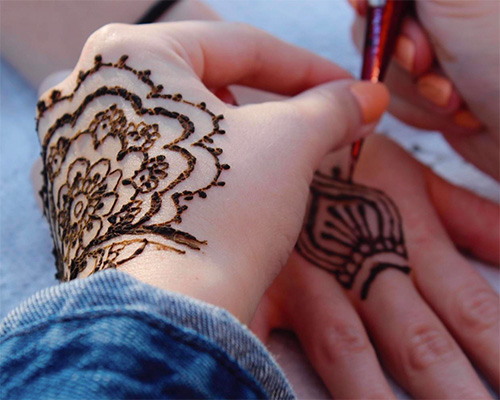 Pioneers

Celebrate Diversity & Strive for Inclusive Excellence
Diversity strengthens us and prepares graduates for an ever-expanding global community where understanding and networking are so important. For example, the annual Students of Color Leadership Conference (SOCLC) is a powerful demonstration of how cultural recognition, affirmation, and empowerment inspire the next generation of global citizens.
There is no single kind of Pioneer. Everyone who wants to explore their future, grow by learning about others, and appreciate different perspectives, can be a successful Alfred State Pioneer. We promote Pioneer Pride and encourage all to be proud of who they are.
"What every member of the community contributes to our collective efforts is integral to our continued growth and prosperity," added Coordinator of BIPOC Scholars Dr. Brian M. Saltsman. "You are consistently encouraged at Alfred State to bring your talents, experiences, and authentic self, which in turn enables us to do remarkable and transformative things… together."
Alfred State College

A Place to Call Home
Students first meet admissions and financial aid counselors who seek to answer every question. Next, you'll make friends with student orientation leaders whose jobs are to be open and honest to 'tell you like it is' while you meet all kinds of Pioneers in person. We want you to feel comfortable and at home through these personal connections.
You can choose from living-learning communities, a pet-friendly hall, gender-inclusive, and other housing options to make your campus experience your own. Many students select Alfred State for all the flexibility to be themselves and because of the support shown by faculty, staff, and fellow students.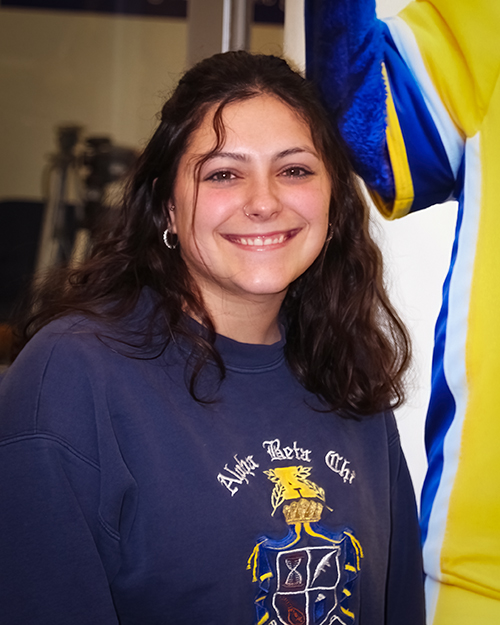 Kaitlyn James
Business Administration
Buffalo, NY
Orientation Leader
"Everybody on campus cares about you. They want you to succeed in everything that you do. The whole community is truly one big family."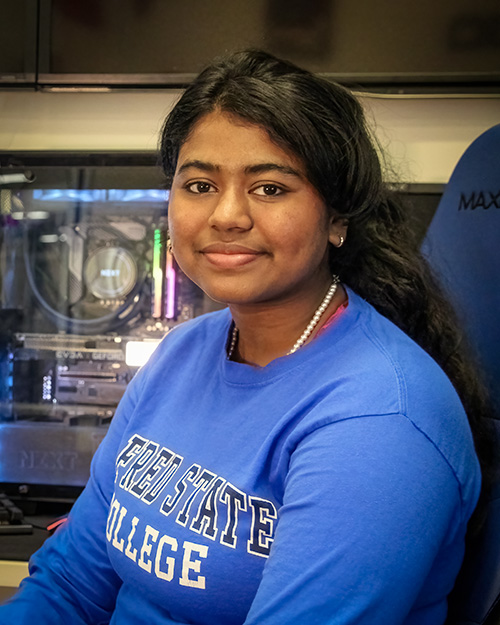 Soumya Konar
IT: Applications Software Development
Mumbai, India
Student Senate President
"At Alfred State I have grown as a leader and more importantly I am a better human being. I have learned so much interacting with so many."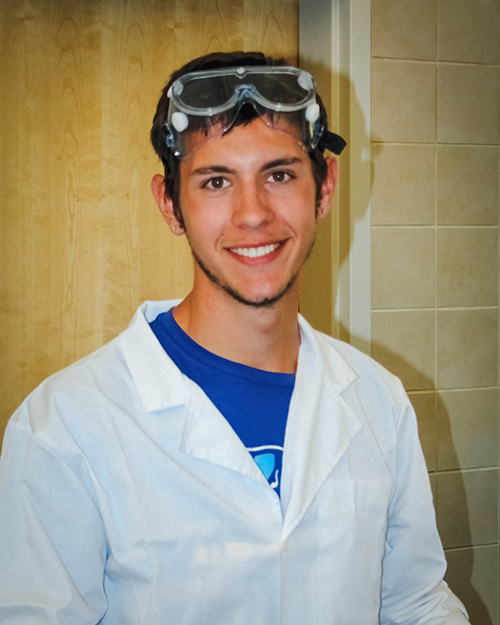 Ethan Kuhn
Forensic Science Technology
Kendall, NY
Cross Country Team
"I came here and knew no friends. And now I have a family! The campus has so many activities. We are never bored here."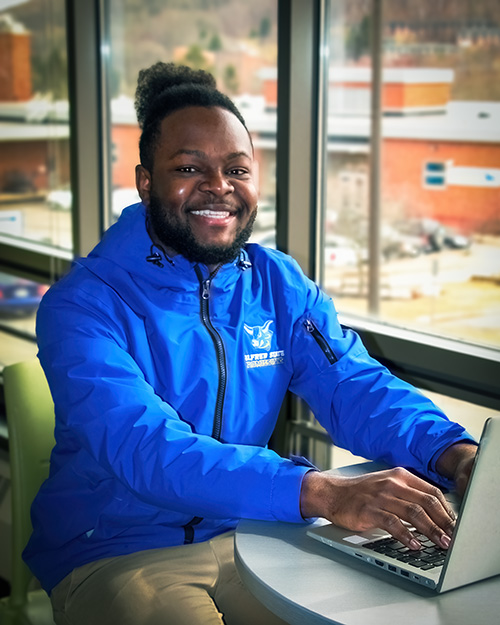 Daneil Newman
Mechanical Engineering Technology
Bronx, NY
Hired by Sage Engineering in Albany
"There is always something to do and an event on campus. We have an app, and we can always see when activities are going on."